Used Boats:
641
Adverts Displaying:
1
-
10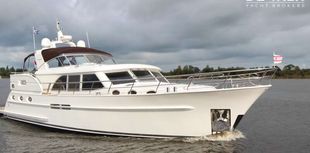 Vivante 55 "Salu" a mega motor yacht, classically lined with a modern but timeless interior and great sailing characteristics. That is "Salu" in short. Yet just a small summary of the equipment level: Kabola central (floor) heating, air conditioning. Hydraulic stabilizers, Electrically operated spud poles, Electrically operated convertible top, Hydraulic submersible bathing platform, Hydraulic bow and stern propeller with remote control, Motor control with remote control, Spacious fully equipped kitchen & CVO approved. De Vivante 55 is as new. . . we hope to see you soon at De Valk in Sneek...
read more
Year:
2010
Length:
18.20m
Location:
Friesland Netherlands
Price:
€699,000 Tax Paid

View Details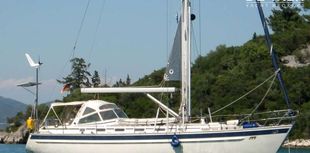 Malo yachts have an excellent reputation and are the epitome of the much appreciated Scandinavian craftsmanship. The Malo yard have been around for many years and have a strong following for their Leiff Angermark designs. With the sheltered and safe cockpit, comfortable interior and build quality they are considered to be one of the best blue water cruisers. This Malo 45 (standard version) has the 3 cabin layout and modern stern. She has been upgraded and maintained well and has served her current owner (3rd sinces 2012) very well. Till 2006 only used as a demonstrator yacht....
read more
Year:
2000
Length:
14.20m
Location:
Netherlands
Price:
€249,000 Tax Paid

View Details
The Dufour 460 is the latest a model in the Grand Large range and so offers the highest level of performance and comfort. Like with all the Dufour yachts this Dufour 460 Grand Large sailing characteristics are defined by simple easy handling with high aspect sails and self tacking jibs to create an unrivalled performance.She has been well cared for by her charter company and is now ready to explore the oceans....
read more
Year:
2016
Length:
14.15m
Location:
Mallorca Spain
Price:
€199,000 Tax Paid

View Details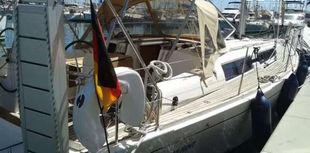 This Dufour 335 Grand Large is the latest in the range of Dufour yachts.The luxery and modern interior gives the boat a very spacious feeling.The 2 cabin lay-out with an owner cabin gives your quests plenty of room.The Dufour 335 Grand Large was the last five years on a charter program where she was maintained very well by a proffesional company.She is lying in Palma de Mallorca and ready to sail ....
read more
Year:
2014
Length:
10.28m
Location:
Mallorca Spain
Price:
€89,000 Tax Paid

View Details
This Jeanneau Sun Odyssey 44 is designed to look great, sail well, offer maximum space and comfort. This almost 14 meter yacht offers a perfect balance between reliability, performance, easy handling and modernity, as well as maximizing space, light and comfort below decks. Always maintained by a well known proffesional charter company, she is in perfect condition. Fully equipped and rigorously maintained to the higher standards.The Jeanneau Sun Odyssey 44 ready at the dock, to take the sea for new adventures....
read more
Year:
2009
Length:
13.75m
Location:
Mallorca Spain
Price:
€92,750 Tax Paid

View Details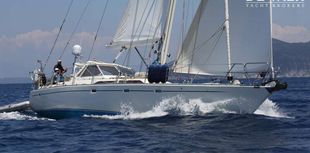 The Trintella 57a by Anne Wever from the Netherlands is considered to be the best passage making sailing yacht ever constructed by him. Designed by EG van de Stadt, she is non compromising, safe and stable blue water cruiser with well appreciated sail performance. She has been steadily upgraded through the years, does have a practical 2,15 mtr draft keel and offers very good accommodation for owner couple and 4 guests. Handling is very easy with full furling sails, hydraulic winches, bow thruster etc. The current owner, since 2004, fully enjoyed sailing her and staying onboard....
read more
Year:
1987
Length:
17.30m
Location:
Zeeland Netherlands
Price:
€295,000 Tax Paid

View Details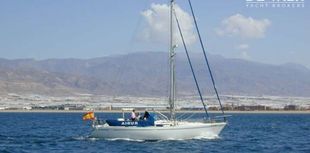 The Moody 425 has become a modern classic. A Bill dixon design first introduced in 1988. Like other Moody's a family cruiser offering spacious accomodation incl. a huge master aft cabin, double bow berth and twin passage berths. A snug and safe centre cockpit and a clean functional deck layout. A simple and robust mastherad rig. The 425 hull lay up is a durable solid laminate construction to Lloyds with bolted deck-hull joint and internal bulkheads glassed in place....
read more
Year:
1988
Length:
12.70m
Location:
Almeria Spain
Price:
€85,000 Tax Paid

View Details
This Nuva M8 has been launched in June 2020 and only has 25 engine hours. Nuva is a young Spanish shipyard that builds these day cruisers to enjoy with the family safely. With her modern lines, this Nuva M8 is a very successful model from this shipyard. If you are looking for a boat with these characteristics, this is a good opportunity....
read more
Year:
2020
Length:
9.20m
Location:
Barcelona Spain
Price:
€130,000 Tax Paid

View Details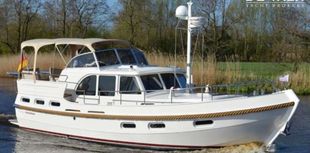 This Boarncruiser 40 Classic Line is completely equipped for long journeys and live aboard. The yacht is very well maintained and appears like new. Stored in warm hall during winter seasons. With its bow- and stern thrusters very easy to operate, even single handed. Low engine hours. Large aft deck with 2 helmsman chairs, U-shaped bench with plenty of storage space underneath. Spacious, comfortable master cabin. Completely equipped galley. Many options and upgrades over standard specification. The bright saloon with its large, tinted windows provides a magnificent, all around view....
read more
Year:
2011
Length:
12.40m
Location:
Friesland Netherlands
Price:
€329,000 Tax Paid

View Details
The Gulet 18.30 is an original Bodrum built Gulet. The wooden yacht is well maintained and is perfect for chartering. The "Gunay 1" has an large aftdeck and on the roof top you have 12 sunbeds. The Ford diesel engine is replaced in 2006 and the woodwork is every maintained. She will be auctioned on October 6th in cooperation with Schipveiling-BVA Auctions. For further details and viewing days go to: https://bit.ly/GuletAuctiom Opening price of the auction EUR. 25,000, offers can be made from September 29 on the website of BVA Auctions....
read more
Year:
1981
Length:
18.30m
Location:
Noord-Holland Netherlands
Price:
€25,000 Tax Paid

View Details